Happy St Amand's Feast day-6 February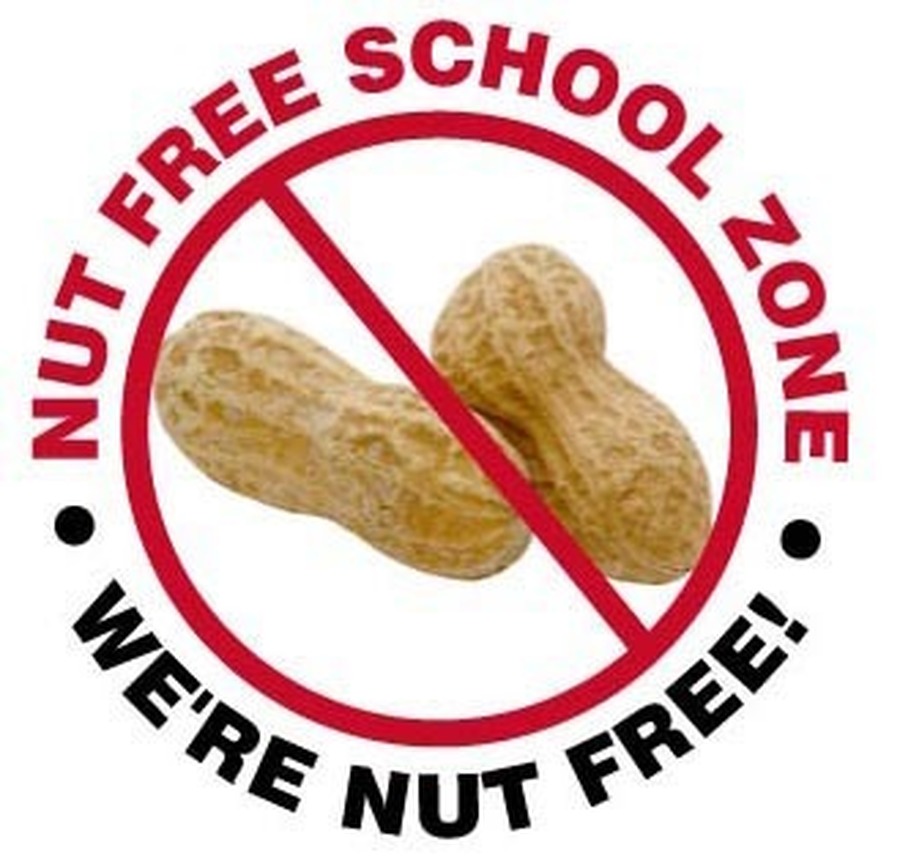 The Wednesday Word is Compassion
CAFOD Harvest Festival
We raised £310 for CAFOD and donated food to the local food banks. Thank you!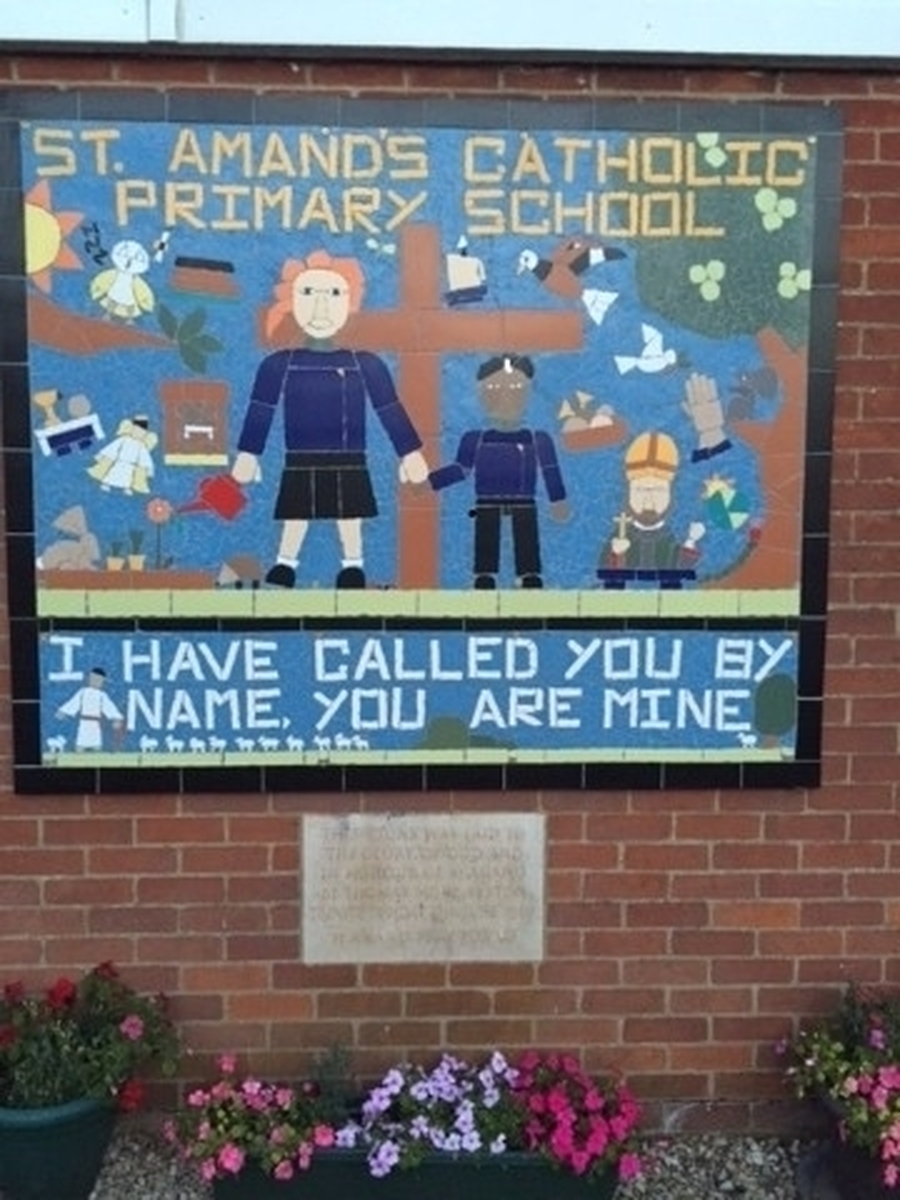 Children's Mission Statement
We work together, play together, pray together and always do our best.
We show enthusiasm for our learning.
We love one another as Jesus loves us.
We look after his world and everything in it.
We listen to God and praise him together.
"St Amand's is an outstanding example of a Catholic school community where the spirit of the Gospel is lived out in all aspects of the school's life."
Read the full report
The KS2 summer performance 'We'll meet again' was AMAZING!
Our Caribbean Fun Day was great and every class enjoyed Samba and Sounds Rubbish workshops and a range of activities. It was a brilliant way to end the year.
Our children who made their First Holy Communion on 18 June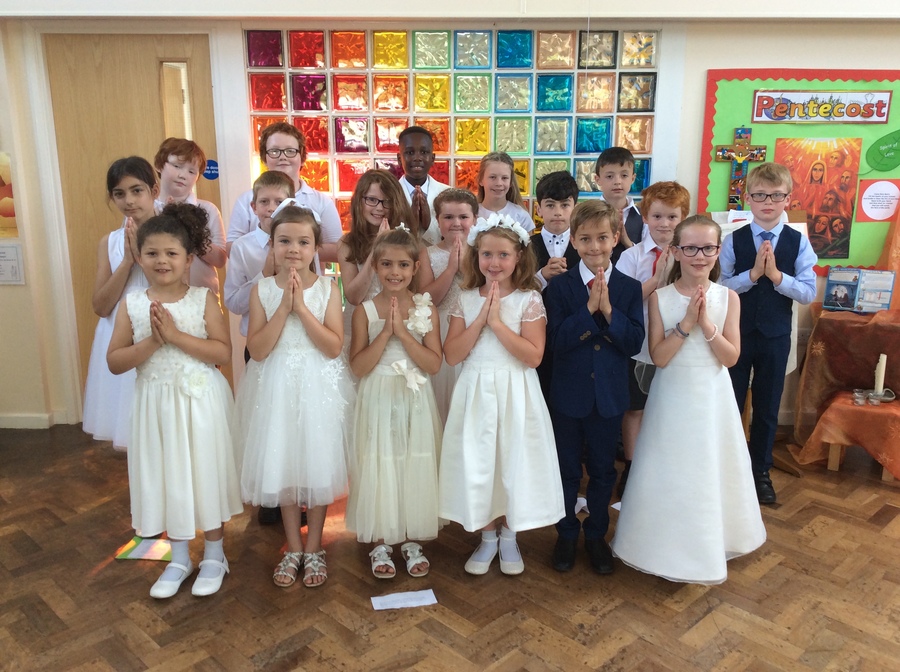 St Amand's has been judged by Ofsted as being a GOOD school with Outstanding Personal development, behaviour and safety.
'

The behaviour of pupils is outstanding. Attitudes to learning are excellent and in all classes there is a tangible air of excitement and enthusiasm that ripples from one child to another as they learn'. (Ofsted 2016)
Summer term learning and fun
Class Collective Worships, Sport, Douai Abbey Leavers Mass, Annual Schools Mass,
Sion Mission Team April 12-15 2016
We thank Andy, Violet, Julie and Mila, the Sion Mission Team, for a very special and moving four days of prayer, song, scripture, drama, art, puppet theatre, adoration, assemblies and Mass.
We also thank the three Catholic parishes of Didcot and Wallingford, Hendred and Ilsley and Wantage who generously funded the costs, for which the school community is very grateful. Special thanks too to the 4 host families who will look after Andy, Violeta, Mila and Julie, your support is greatly appreciated. Please pray for the Sion community. www.sioncommunity.org.uk
Latest School Events Events
Term 4 begins

19

Feb

2018

8:55 am - 3:15 pm

Football Coaching

19

Feb

2018

3:30 pm - 4:30 pm

Art & Crafts Club

20

Feb

2018

3:15 pm - 4:15 pm

Rail Safety Assembly for KS2 children

22

Feb

2018

2:30 pm - 3:00 pm @ School Hall

Forest School

23

Feb

2018

1:30 pm - 2:30 pm @ Forest School Site
School uniform is now available to order direct from the supplier - just click on the link below
School Transport/Safeguarding - please see letter below