Hedgehogs have started to learn about the features of a newspaper. They made up rhymes to help them to remember the main ideas.
Hedgehogs loved Egyptian Day which was a fitting end to an interesting and enjoyable topic. In the pictures you can see the children making Egyptian food and wearing headdresses and jewellery that they made during the day.
The children really enjoyed learning how to become Personal Trainers in Science and by the end of the topic were able to give advice on how to stay fit and healthy by choosing the right type of foods to eat, the importance of exercising and how to warm up and cool down. In these photographs the children are working out their biceps and triceps and counting how many squats they can do.
Hedgehogs had great fun with Emma, the Mindfulness instructor that visited our school. What a flexible lot you all are!!
Hedgehogs enjoyed Brighten up the Harvest and learned a poem, I Give You Thanks for our Harvest Assembly.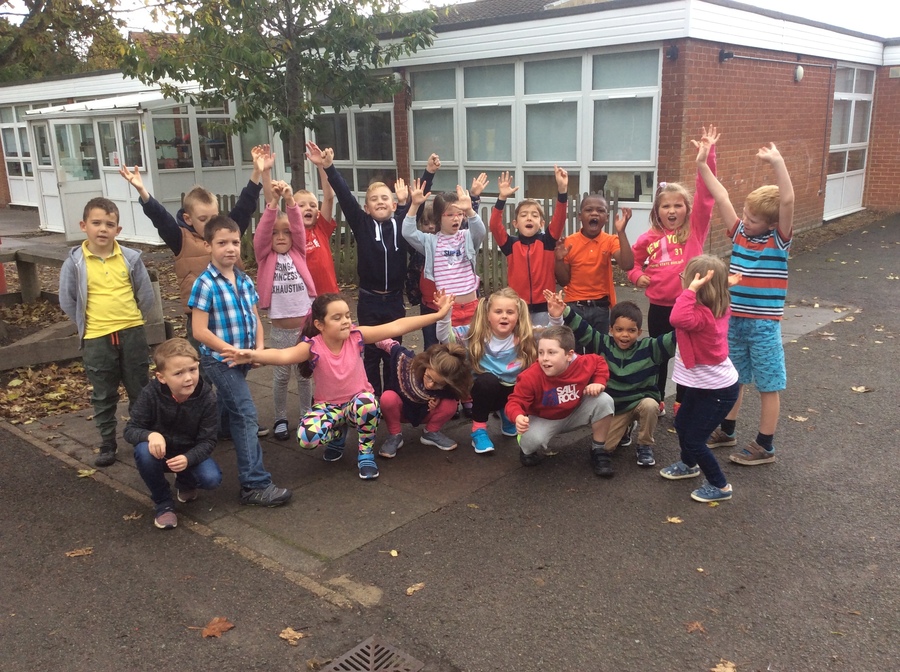 Welcome to the beginning of a new year and the start of a great term in Hedgehogs Class. We can't wait to get our teeth into our new topics, which include the Ancient Egyptians in History, the Creation in RE and Keeping Healthy in Science. Hedgehogs have been learning new routines as they settle into KS2. They are doing brilliantly!!
We thought about some classroom rules to keep everyone happy, safe and focused on their learning. We think it is a good idea for parents to know the high expectations that have been agreed by the Hedgehogs pupils.
Hedgehogs enjoyed working together on an obstacle course, building up friendships and trust. They managed to guide each other around a simple course, wearing a blindfold. Great job, Hedgehogs!
Follow our plans for the next half term. If you do have any concerns about any aspect of your child's learning, feel welcome to come into school for a chat. Please make an appointment via the school office to see us at the end of the school day.