Our teddy bear picnic for filling the class marble jar. Games, food and lots of fun!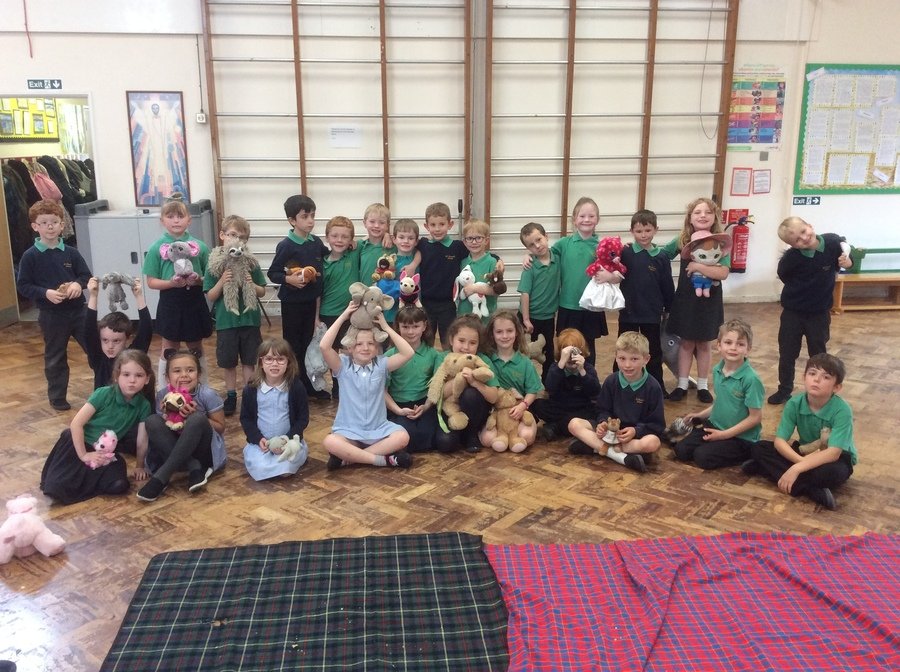 Royal wedding celebrations...
Fun at the farm! We saw new life being born. The children were all fascinated!
The ten little chicks came to visit us in Rabbits class!
Working together to create our own tombs. Lots of discussion about Jesus' resurrection and how we would feel if we found the tomb empty...
Welcome back to the Summer term in Rabbits Class! I hope you all had a wonderful Easter break. This term our main topic is 'The Circus'.
In English, we are using the book 'Rainstorm' to inspire our writing. We all found a key, just like the little boy in the story.
To end our 'On the Farm' topic, we thought about how butter is made today and how it would have been made in the past. We watched some clips about churning butter by hand, discussed the use of machinery nowadays and then had a go at making our own butter by shaking containers full of cream. It made our arms a bit sore, but it tasted lovely!
We had great fun at the farm on our school trip! We learnt all about the stages of making bread, hunted for eggs, met some animals, enjoyed a puppet show and even found time for a play in the park. Super behaviour and learning by all. Here are just a few of the photos from the day...
Clearing our minds and focusing on our breathing with the lovely Hayley! We all felt so relaxed for the rest of the day!
Shape pattern investigations...
A great afternoon of book sharing in Rabbits class. The children all shared a review of their favourite book and then spent time reading their books with friends. Great to see so much enthusiasm towards reading and books!
Our topic this term is 'On the Farm...'
A fun filled Superhero morning, with a Hero Olympics and lego headquarter creations. Super behaviour and enthusiasm by the whole class!
Welcome back to Rabbits Class. We hope you had a lovely and peaceful Christmas! This term our topic is 'Superheroes'...
Please ensure all children have a full PE kit, including tracksuit and trainers, in school all week. Although PE days are usually a Tuesday and Wednesday, these are subject to change at short notice. Thank you!
Today KS1 had a visit from some firemen. The children learnt all about keeping safe at home and the 'stop, drop and roll' technique. All children were engaged and enthusiastic! At the end of the visit, the firemen let the children get into the fire engine and climb down the other side - this proved a challenge for some smaller legs!
To inspire some artwork, we have been striking our best superhero poses. Check out our moves!
What a busy start to 2018! We have been using lots of resources in Maths to help us with out multiplication. We have all learnt about arrays and some of us are beginning to see patterns within our times tables.
A doctor came to visit us in Rabbits class. We learnt about our skeletons and how our hearts beat, then we took our teddies to visit the doctor. Each teddy was looked at and a prescription given - most of our teddies needed lots of rest and cuddles!
Today, Rabbits class had a visit from two dentists. They explained to the children what causes plaque to build up on teeth and discussed the importance of brushing for two minutes twice a day. The children sorted foods into those which are good for our teeth and those which are not.
In Science we have been learning all about our bodies. We took part in some experiments to learn more about our senses. It was lots of fun!
Dear Parents/Carers,
Welcome to the new school year. I hope you all had an enjoyable and relaxing summer holidays. I've thoroughly enjoyed hearing all about them from your children!
Just a few reminders for the year ahead:
Thursdays
Miss Titchener will be teaching in Rabbits class on a Thursday. I will still be in school each Thursday if you need to see me for any reason.
PE Kits
PE Kits, including trainers, should be brought into school on a Monday and remain in school for the week. Our PE days are on a Tuesday and Wednesday, with some sessions taking place outdoors. If your child has earrings, please remove them for PE days or provide tape for them to be covered.
Reading
Reading books will be changed weekly, each Monday. Please ensure children have their book and journal in school every day as they will be heard throughout the week by staff and volunteers. Please also encourage your child to read regularly at home and note in their reading journal that you have heard them read as this helps us to see whether or not their books need changing.
Homework
Homework will be set on a Friday and will be due in the following Thursday to allow time for marking before the next piece is set. Weekly spellings will also be sent home on a Friday and tested the following week. Within the next few weeks, your child will bring home a 'Handy Maths Pack' which you can use throughout the year to support them with weekly maths challenges. Children are required to learn their 2, 5 and 10 times tables, both multiplication and division facts. Additionally, children in year 2 need to learn their 3 times table. Any support for this at home would be greatly appreciated.
Prayer Bag
The class prayer bag will be sent home with a different child each week. If it is your child's turn, please take some time to discuss the items in the bag and help your child to write a thought or prayer in the book. This will be shared with the class.
Show and Tell
Please see the attached 'Show and Tell' rota. As many of the children often wish to share things with the class, I have allocated each child two slots this term and ask that you please only allow your child to bring in their show and tell on their allotted day to save any upset. Please do not let your child bring in toys from home on any other day.
Topic
Our topic this term is 'All About Me'. The children will be learning about the human body in Science, thinking about where they come from and the world around them in Geography and learning how to keep their bodies and minds healthy in PSHE. For more information about this topic and other subjects, please see the topic web on the school website.
Finally, if you have any concerns about any aspect of your child's learning, please do not hesitate to contact me.
Yours Sincerely,
Miss Jessica Price
This term our topic is 'All About Me!' The children will be learning the story of Elmer.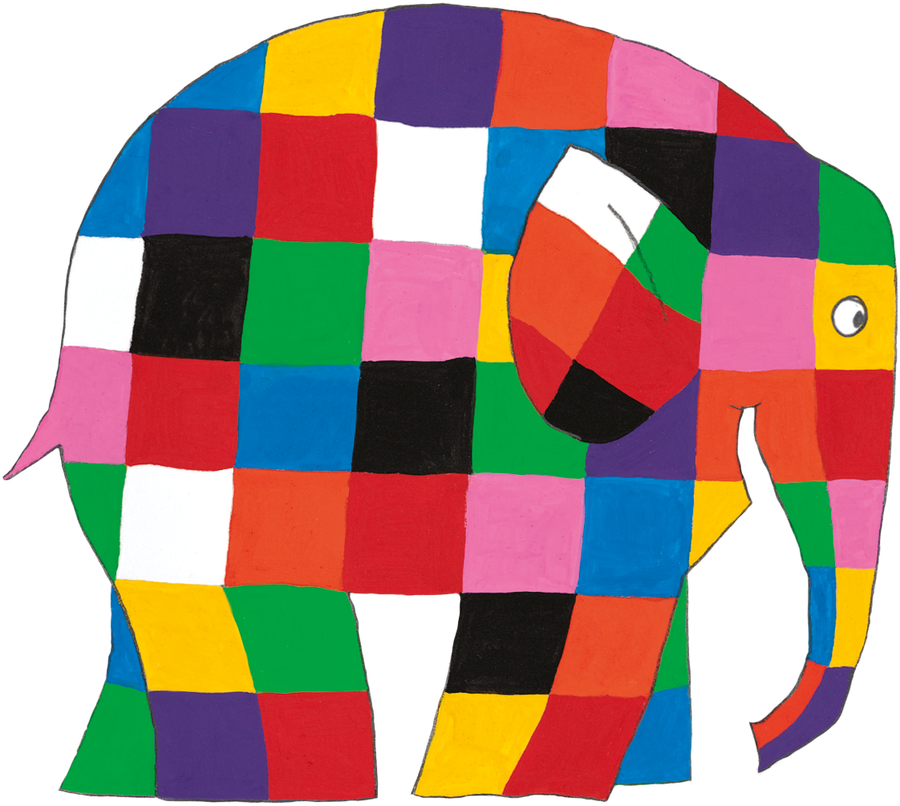 We've had a busy first week in Rabbits Class! We have written lots about our summer holidays, completed maths challenges and begun to learn all about the parts of the body.