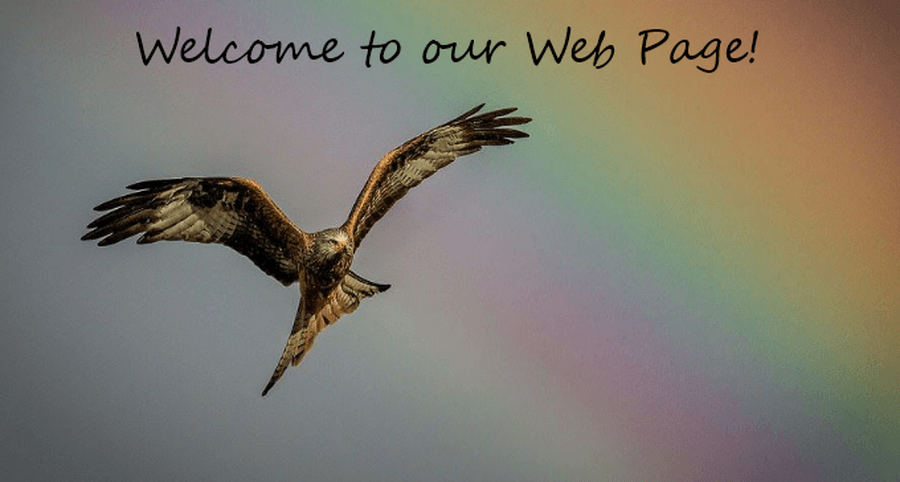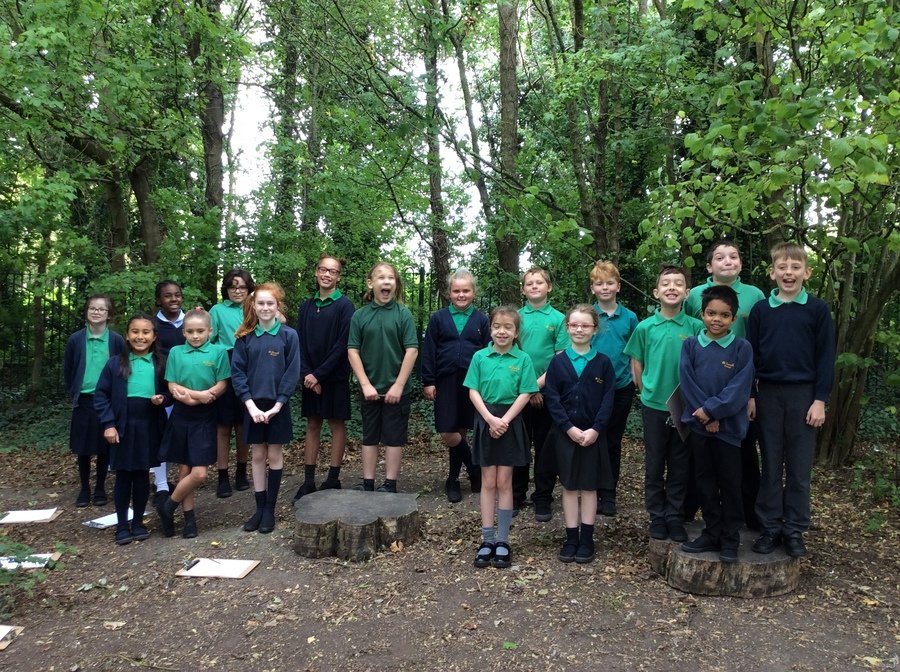 You will find our Long Term Plan for 2020-21 here.
16-10-20: Congratulations to our Star of the Week, Gold Book Winners, Headteacher's award and merit award.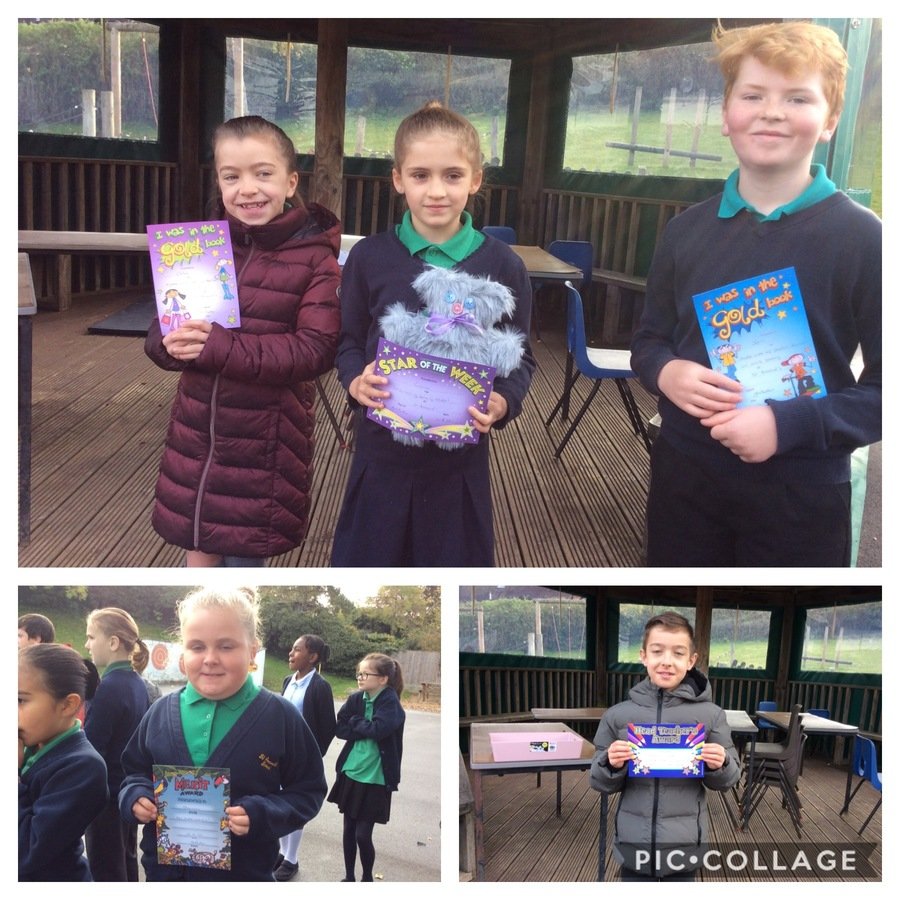 What a fantastic day for our sponsored walk. We stuck to our class bubbles and the Sun shone all day! We have now raised enough money to feed another school in Africa.
Reciting our WW2 Poetry using 'Adobe Spark' - What a fantastic contrast of voice and images!
Today we completed making our teddies and are so proud of ourselves!
Design Technology Day! Look out for our completed WW2 teddy bears for an evacuee.
Congratulations to this week's Star of the Week and Gold Book winners.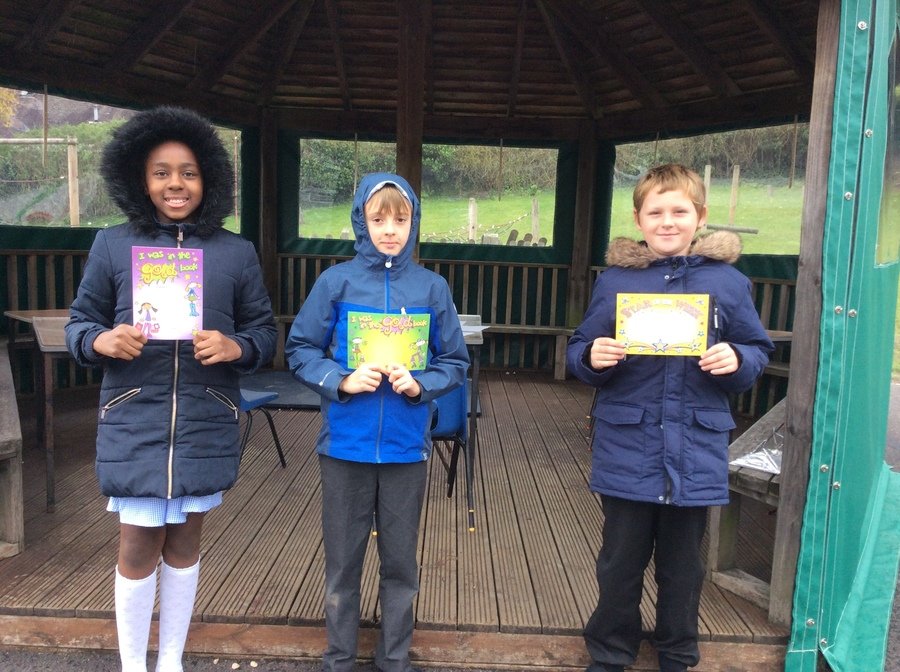 Congratulations to our Gold Book, Star of the Week and merit winners!
Well done to all children.

18-9-20
This week's Gold Book, Star of the Week and merit awards.
Well done for all of your hard work!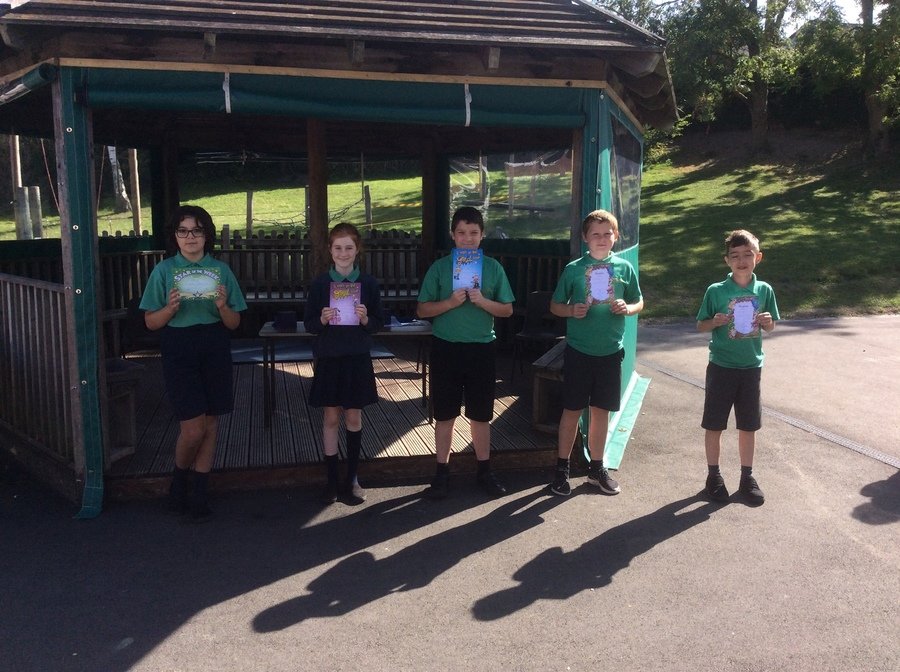 11-9-20
Headteacher's Award this week for kindness to others
- Congratulations and well-deserved!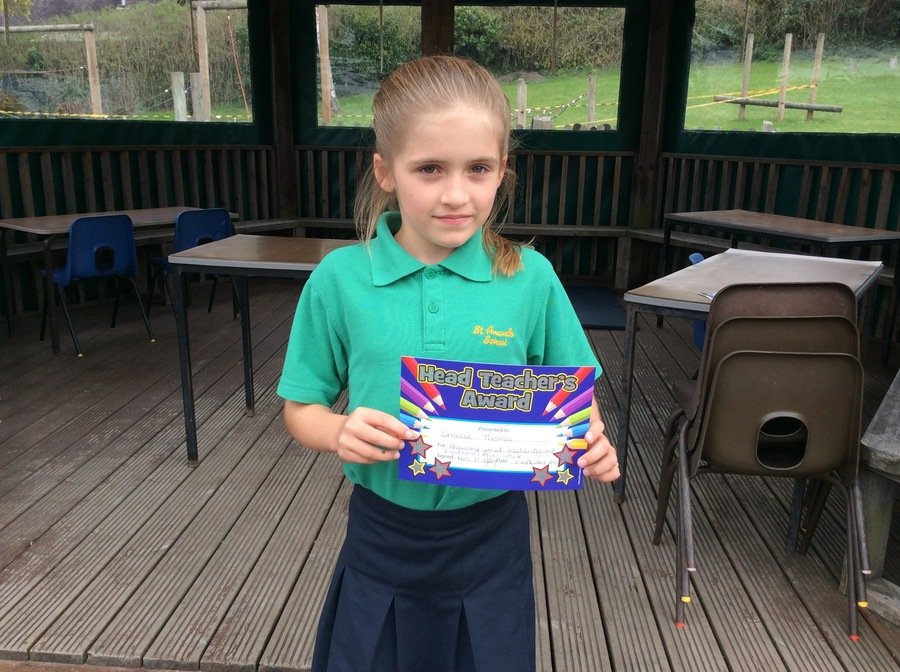 11-9-20
This week's Gold Book and Star of the Week!
Well done!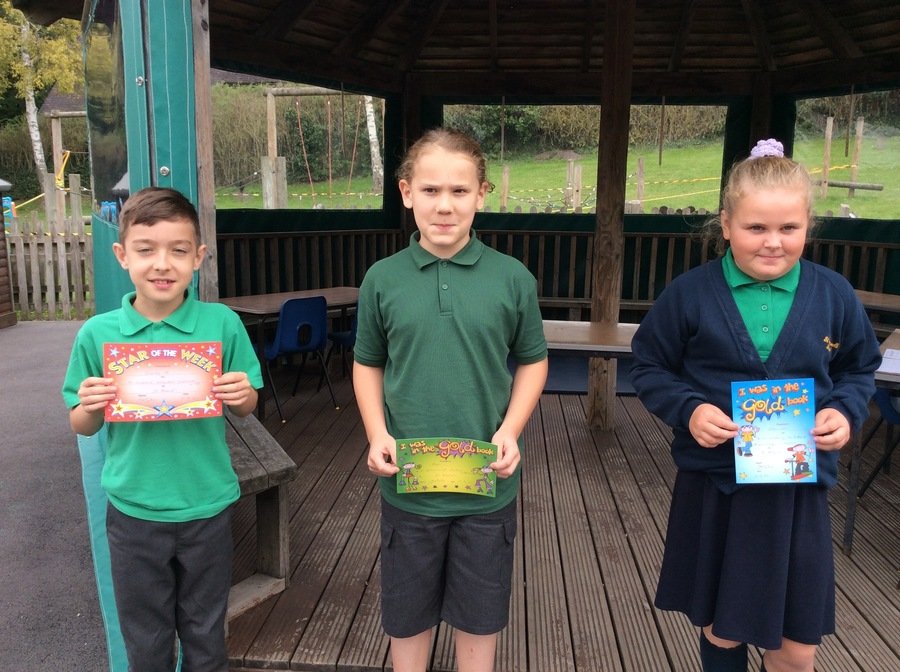 Tree Poetry!
Outdoor Maths - place value, numbers to one million
Take a look at our new classroom layout!
First day back!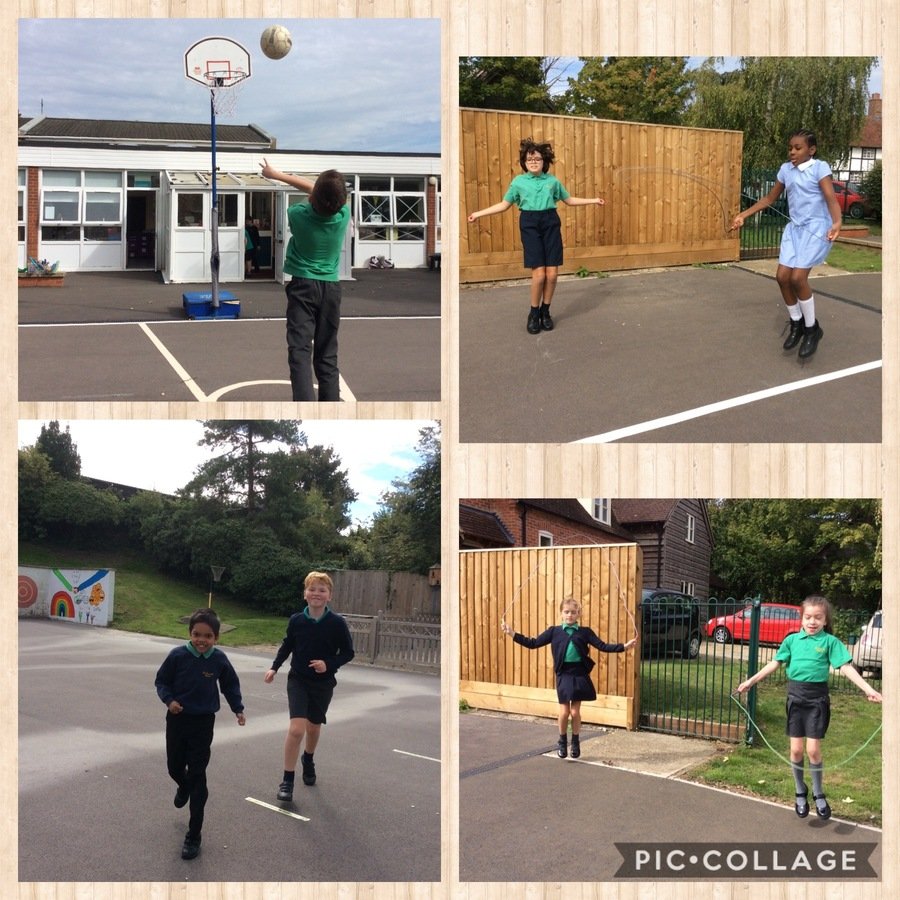 "Live courageously with more kindness for yourself and others."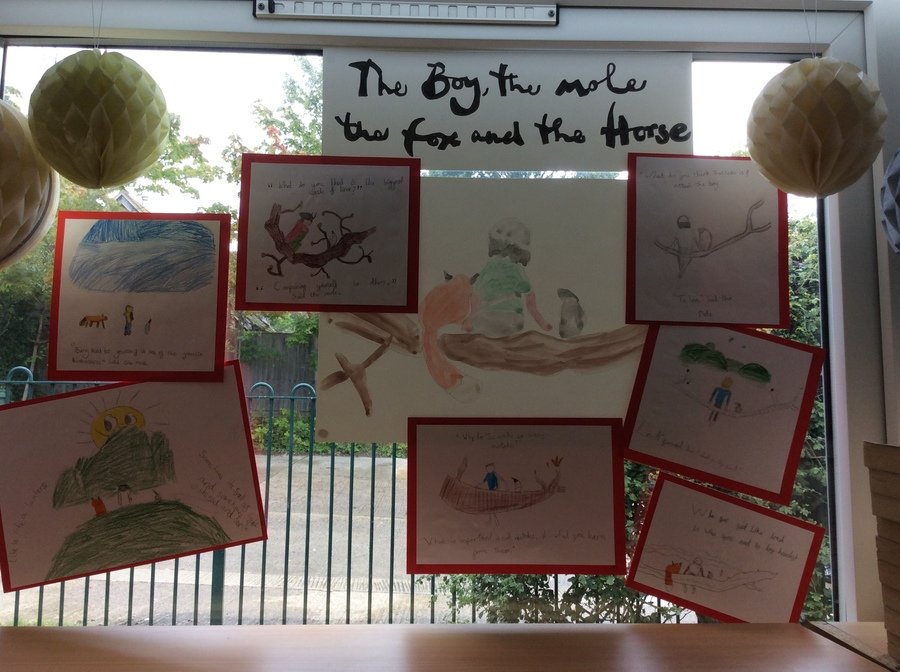 Dear Parents/Carers,
I hope you all managed to relax and enjoy the summer holidays.
After a challenging six months, I am so excited to welcome you all back to the new school year. I am looking forward to settling the children back in as year six pupils! For the first two weeks, the focus will be very much on the well-being of the children and a gentle transition back into school through various activities. We have a clear safety plan in place and I know that the children will adapt quickly to new routines and procedures under our careful guidance.
I have a few reminders for the term ahead:
PE
Currently, children should not bring a PE bag to school. They will need to come to school dressed for PE on a Thursday, including wearing trainers. Children should also bring in a spare t-shirt and trousers/shorts/skirt on this day incase their kits gets wet or muddy during outdoor sessions. For our indoor PE session on a Monday, children will remain in their school uniform, removing jumpers and shoes.
Reading
The children will have a book to take home and read, this book should be kept at home. When they have completed their book it should be returned on a Thursday and they will recieve a new book. Children will have a seperate book to keep and read at school idependently or to an adult. Books that arrive back in school will be quarantined for 72 hours.
The reading challenge will continue this year where children can earn different rewards when they have read a certain number of times at home. Children should note the pages read and the date, I would like the children to write a short comment about the pages/chapter they have read. Guidance will be provided in their reading records.
Homework
For the first term, I would like the children to focus on spelling, reading and times tables (for those who are not yet secure).
Childen in year 6 should know all their table facts to 12x12. Other children will be set maths tasks on Mathletics.
Spellings
The children will be given a spelling grid for the term. They will learn the spelling rules and age-appropriate curriculum words during the week and tested every Friday.
History and Geography
This term the children will be learning about Word War II. We will cover many aspects surrounding the events in this significant turning point in British history.
Information regarding this term's learning objectives will appear on Red Kite's webpage soon.
If you do have any concerns or worries about any aspect of your child's learning, please email the office to make a mutually convenient appointment.
Yours Sincerely
Mrs. Joy Baker