Meet our new School Councillors for 2016/17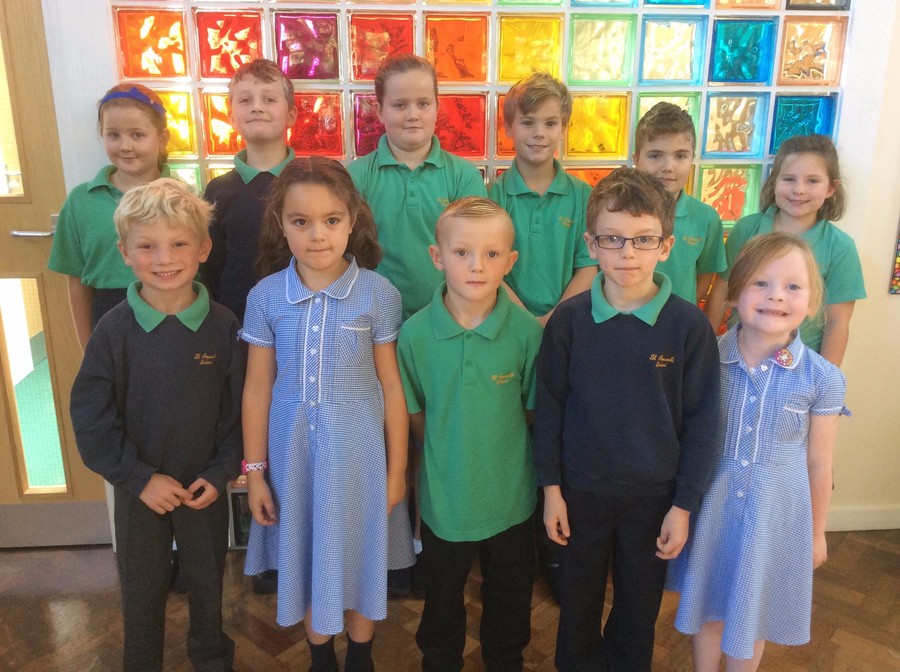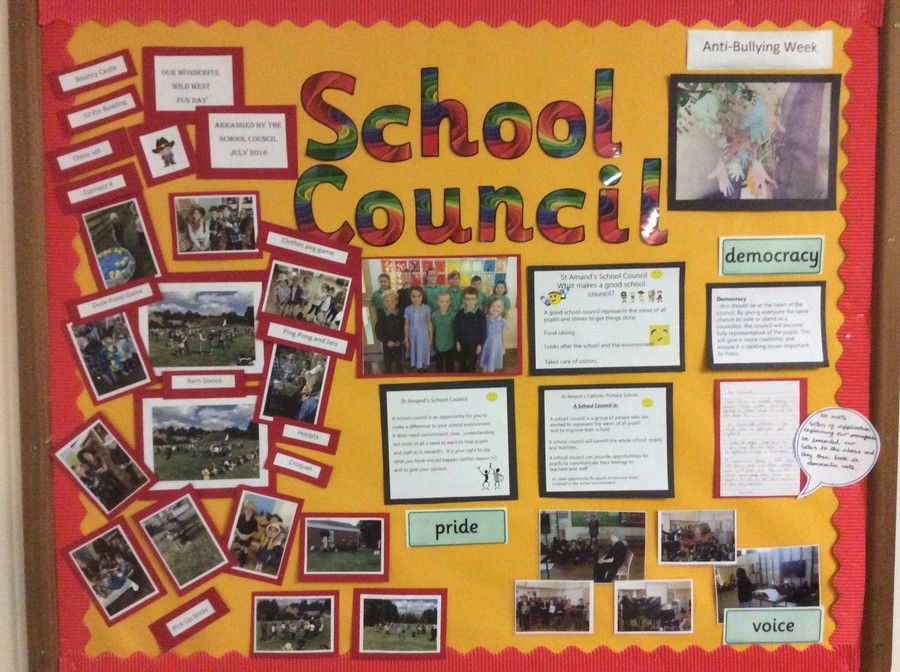 We applied in writing to join the school council. After presenting our manifesto to our class, they then took a democratic vote.
We would like to thank our 2015-16 School Council for all their efforts last year. It was another great year.
Look what we achieved!
The first thing we did this year was to draw up a list of rules with our classes and then we displayed them around the school. We also produced a questionnaire to find out everyone's opinion on different issues in school such as whether they enjoy school, if they feel safe and how could make our school a better place.
During Anti-Bullying Week, we helped to lead an assembly to celebrate all the work we had done during the week. We arranged some work on our Anti-Bullying Board in the entrance hall.
We decided that we needed to improve the outdoor play equipment for children in Foundation Stage and KS1. We needed to raise a lot of money so we began to organise different events with the help of the PTA.
We held different events such as
We had a sponsored bounce which was great fun.
The P.T.A. donated money from their Christmas Market, Easter raffle and the Summer fair.
Thank you to everyone who helped us raise money but especially to Mrs Baker who led our School Council and listened to our ideas.
Our Cowboy themed day in July 2016
Mrs Ellery gave the School Council £250 to spend on a fun day. We democratically decided to have a Ceilidh band and lots of fun activities, which we helped to organise. We all dressed up and had ice-cream. It was a fabulous end to a brilliant year!
Anti-Bullying/Internet Safety 2016