Our Vision
Every child deserves the best possible start in life and the support that enables them to fulfil their potential. (Statutory Framework for EYFS, 2021)
High quality early learning is the foundation that provides children with the ability to make the most of their abilities and talents as they grow up. At St Amand's we greatly value the importance EYFS plays in laying secure foundations for future learning and development.
Learning and Development in EYFS
Learning and development is categorised into three prime areas and four specific areas. Achievement of these areas are guided by the Three Characteristics of Effective Teaching and Learning.
Playing and exploring
Children investigate and experience new things. At St Amand's we recognise that children begin school with a range of different experiences and it is our job and privilege to build on prior experiences to promote learning and development.
Active learning
Children enjoy achievements and keep on trying if they encounter difficulties. We instil resilience in our children from a young age, teaching them that it is ok to make mistakes; it is how we learn! Children are supported through acceptance of their individual learning pace, every child is different and learns at a different pace, this is valued at St Amand's as we consider each child's abilities carefully.
Creating and thinking critically
Children have and develop their own ideas, make links between ideas, and develop strategies for doing things. As Early Years practitioners, we have the privilege of listening to hundreds of imaginative ideas every single day, it is our job to facilitate these ideas if needed. For the majority of the time, children are able to develop their own ideas, making connections and can let their imaginations fly, independently.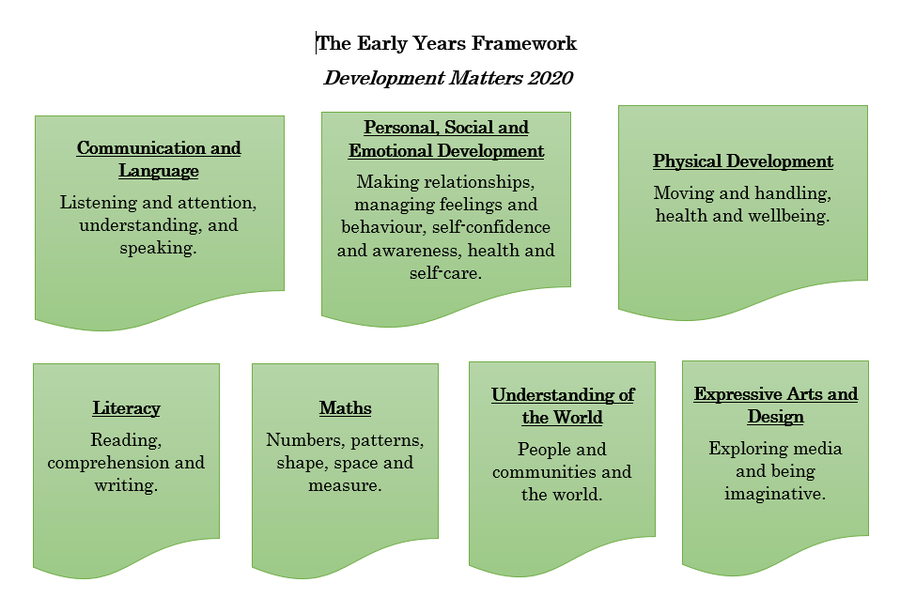 The EYFS classroom and outdoor area provides opportunities to explore:
Role play,

Construction

Maths,

Writing

Reading corner,

Malleable materials

Creative arts,

Climbing

Mud kitchen,

Paint

Water, Sand
Our continuous provision allows children to make their own decisions and pursue their ideas, build on their own interests and experiences, become independent learners and use their own initiative.