MUSIC
WHY DO WE TEACH MUSIC AT ST AMAND'S?
Music is, and always has been, an important part of the curriculum. It is a subject in its own right but is closely linked to all other core and foundation subjects. Research has proven that there is in children an inherent ability to respond to and participate in music. We see this first in a baby's smile when listening to a parent's song. It is through listening to speech patterns of musical nature that children first imitate and develop language. Nursery rhymes, action songs, songs about counting, fun songs and nonsense songs all provide a natural medium through which we first begin to teach our children. Here at St Amand's School we believe that Music is both a practical and creative subject which should be of benefit to all of our children in developing co-ordination, imagination, listening skills and the ability to express personal thoughts and feelings with sheer enjoyment and stimulation. We endeavor to teach them how to appreciate music in all forms and give them skills that enable them to participate fully in the making of music.
THE CURRICULUM AND PLANNING
At St Amand's we are very fortunate to use the music programme called 'Charanga', a music platform which offers everything needed to enrich the teaching and learning of music.
This programme is specifically designed to cater for each year group.
Our music planning is used to:
Set clear goals.

Ensure work is matched to pupil's abilities, experience and interest.

Ensure progression, continuity and subject coverage throughout the school

Provide criteria for assessment and evaluation and learning. Teacher's curriculum
We are so lucky at St Amand's to have vast and rich musical opportunities:
The last two terms children from Year One to Year Six have had an amazing opportunity - to be part of a band! Whitney from iRock came to teach three groups of children. They are taught together as a band to perform different songs and have developed their individual musical talents in many ways. On Wednesday 18th December we were very lucky to have the children perform their concert to the whole school and parents. We look forward to what Whitney has in store in terms five and six! Whitney teaches the children how to play an array of instruments.
THE SCHOOL CHOIR
St Amand's school choir meet in the Spring Term and learn a selection of songs which are performed to the school and also at 'Festival of Voices'. A class choir also has the opportunity to perform alongside other schools in the partnership.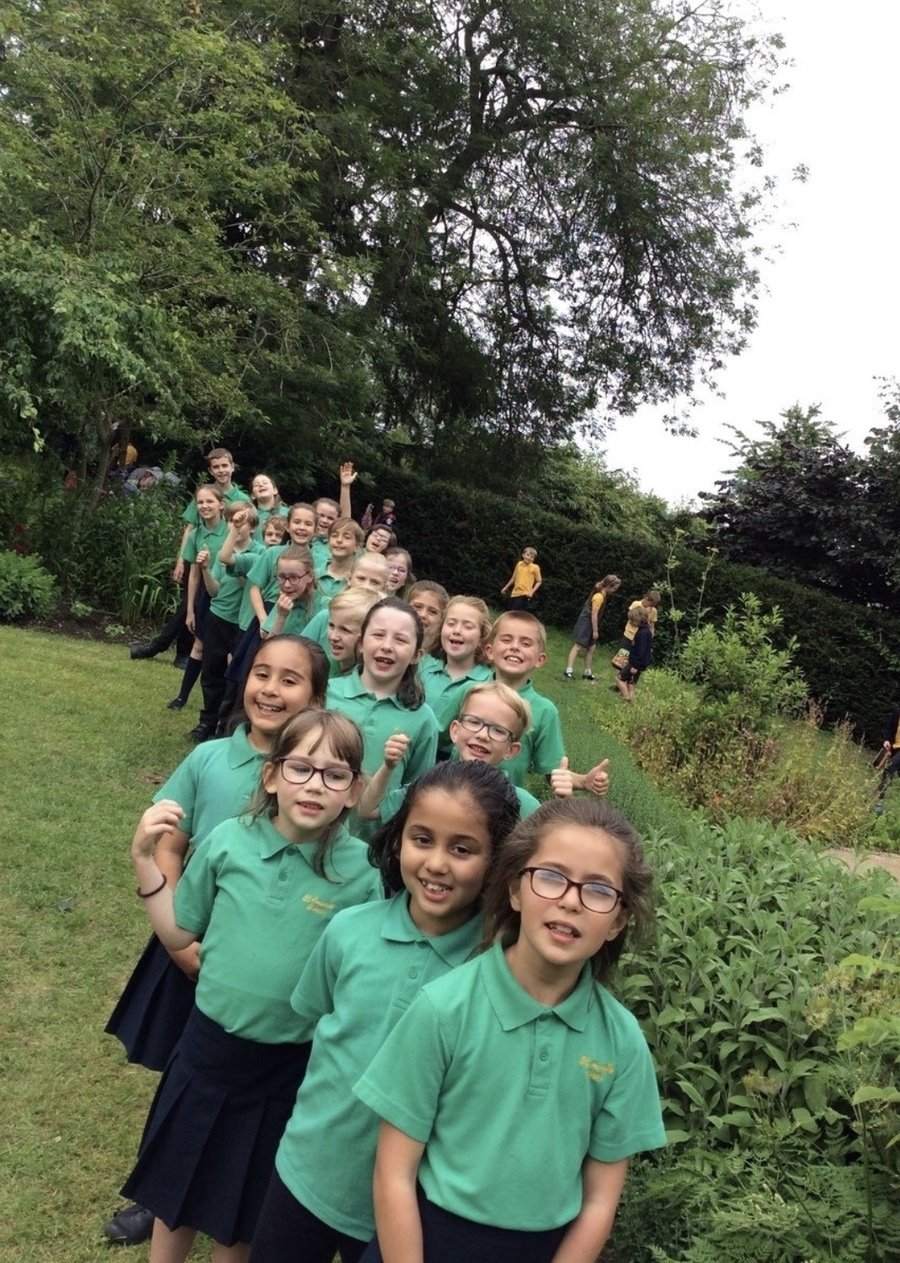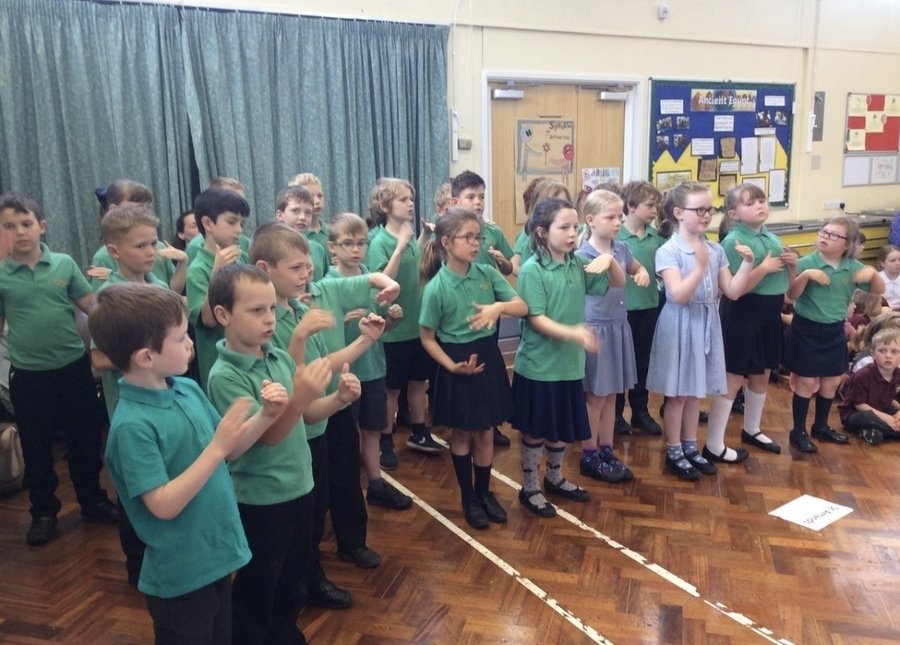 THE SCHOOL ORCHESTRA
Key Stage 2 have the opportunity to play as part of an orchestra every week. An outside music teacher comes in to teach them.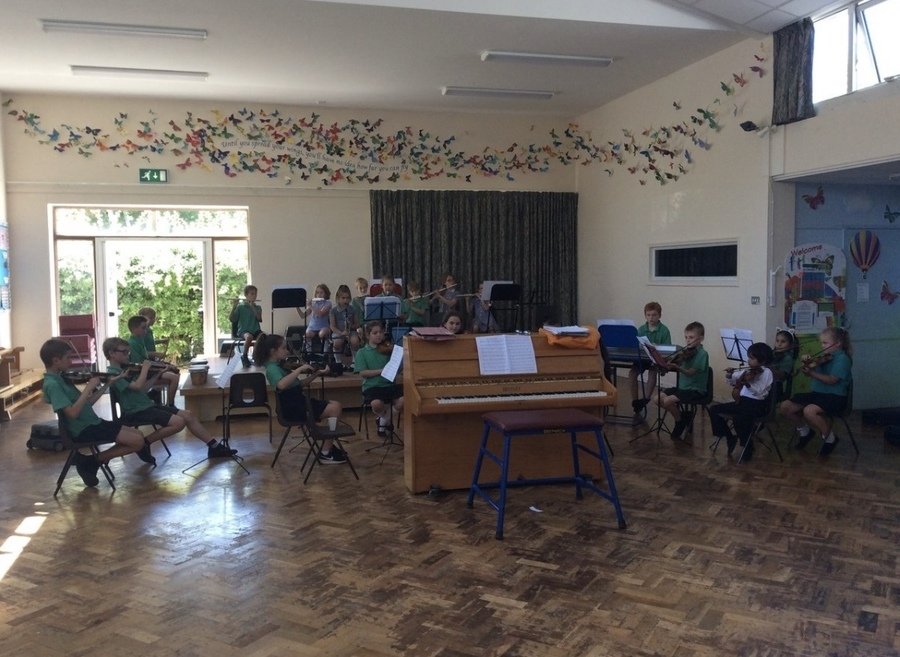 VIOLIN
Hedgehogs class are very fortunate to have Mr Levy come to teach them violin every Friday.
CAROL CONCERT
Beautiful singing from our Key Stage 2 at St Mary's Church.
OUR TALENTED CHILDREN
We have a vast array of musical talents here at St Amand's. The children love performing to their peers and the school to showcase what they can do and the children love listening!