Ofsted Inspection Report - September 2019
We are a Good school.
Personal Development and Behaviour and Attitudes are Outstanding.
"Pupils enjoy coming to school...they enter with excitement and leave smiling."
"Their behaviour is impeccable."
A parent wrote that staff 'do a terrific job for our children....day in, day out.'
Ofsted September 2019
Rabbits class read their letters about creation, based on Pope Francis' Laudato Si', to Red Kites class.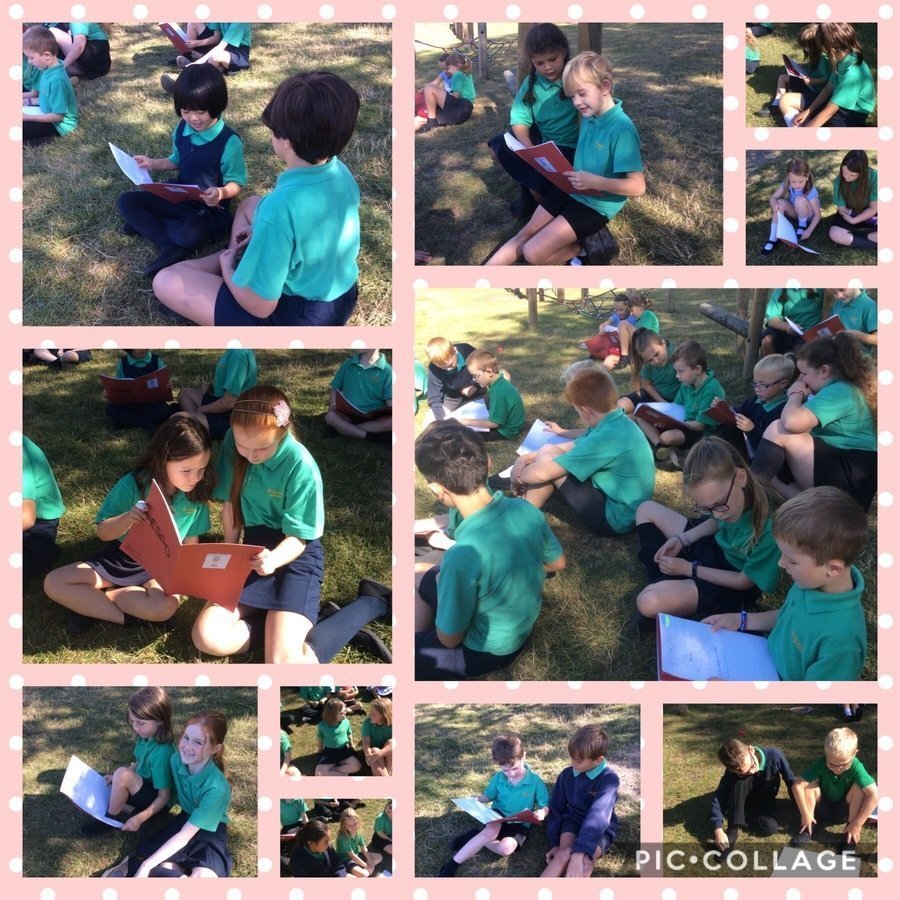 Calling all parents, grandparents, aunts and uncles- please join us for our Reading Breakfast morning on 9 October 2019 from 8.40-9.45am.
Cinderella Rockefeller Summer Play
Caritas Portsmouth 2019
Two House Captains and two School Councillors took part in a Dragon's Den style event in March. They successfully bid for funds from the kind 'Dragon's' in Portsmouth Diocese, and won £400 towards their Stirling Project. This means that we can go ahead with forging links with the Stirlings Residential Home in Wantage. We are looking forward to welcoming the residents to St Amand's in May for an afternoon of music, cake and activities.
Mary's Meal's Back Packs
During Lent, the Mini-Vinnies promoted the donation of back packs. We collected 52 back packs for Mary's Meals, a charity that supports the poorest children by providing a daily meal in a place of education. The gift of a back pack, may be the only gift that a child may receive. What a great effort from our small school! Thank you.
ECO DAY -March 2019
This was the idea of our eight House Captains who came to the headteacher with ideas for children to work in their four house groups. The day was spent without children using any electricity and involved a mammoth spring cleanup of all areas of the school grounds. Mrs George and Mrs Moss even cooked jacket potatoes and beans on the campfire for lunch. Children swept, dug, raked, collected, planted and cleaned all morning to make our school looked beautiful. In the afternoon children used plastic bags to weave in the gazebo, made bird feeders, fat balls and musical instruments with recycled materials. Owls made bug hotels. Children reported that they thoroughly enjoyed the day and asked if we could do this every week!!
LENT 2019- CAFOD FAST DAY
Give it up- No one should go hungry!
Our non-uniform day and at our Fish and Chip Supper on Friday evening on 15 March raised a fabulous£340
Thank you
World Book Day 2019
The Climbing Wall on a very cold day in January.. but what a fun day it was!
Yenworthy Residential 2019
Year Six had an amazing time on their residential visit to Yenworthy, North Devon. Much fun had, even though it was January! We were lucky enough to see an RAF Hercules aircraft land and take off again! All staff at Yenworthy said that the children were a credit to St. Amand's!
Children's Mission Statement
We work together, play together, pray together and always do our best.
We show enthusiasm for our learning.
We love one another as Jesus loves us.
We look after his world and everything in it.
We listen to God and praise him together.
The Dance Festival 2018- New Theatre Oxford
Strictly St Amand's -December 2019
Squirrels and Redkites wowed us with their Cha Cha, Rock 'n' Roll, Jive and Salsa dances that they had learned during PE lessons this term.
Christmas Market 2019
The support for the Christmas market was better than ever this year- a fantastic response for help at the market and everyone who came along. What a lovely community feel there was! Your donations were generous and of high quality; we had some great raffle prizes. Cakes looked wonderful. Thank you very much.
A big thank you to Julie and all the PTA for your relentless hard work with preparations and organisation.
t was so kind of Santa to visit our school again. An amazing £1500 was raised. Thank you to everyone! Your children will benefit from every penny raised- in particular, additional enrichment activities that we can provide in school this year such as the Science Dome.
What a delightful visit from Eileen Browne, author and illustrator of Handa's Surprise.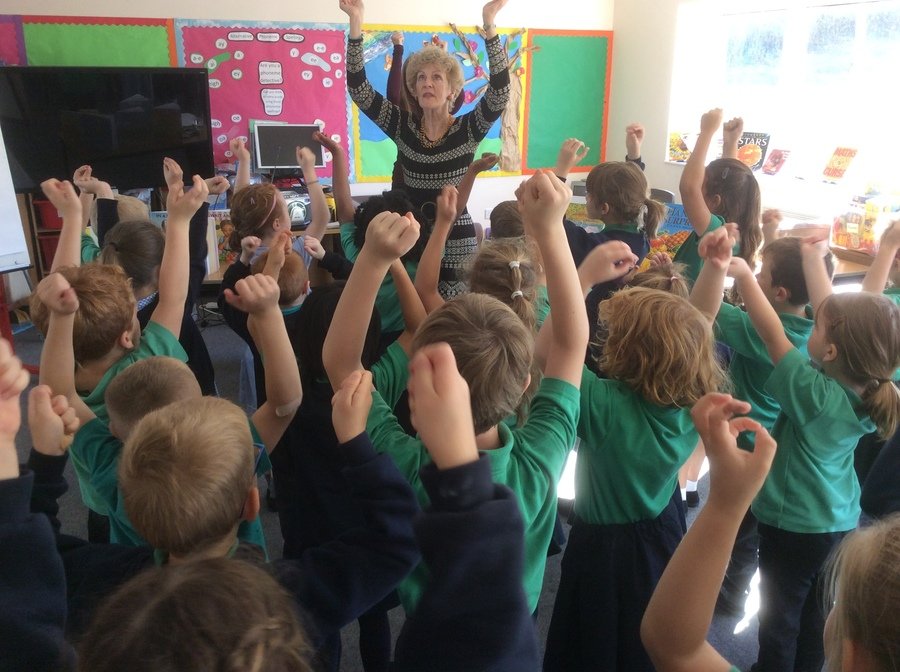 The author of Handa's Surprise was a visitor to Owls and Rabbits classes on Tuesday. They had a workshop each. Eileen told them how she created the book and demonstrated some of her illustrations. She read them some of her other stories.
CAFOD Harvest Market 2018
The newly elected School Council worked very hard to set up and sell produce with Mrs Mulford. A grand total of
£

310 was raised. Thank you to everyone who donated items for the local food banks and fresh produce to sell. Thanks to the many parents who attended our assembly and came to the market.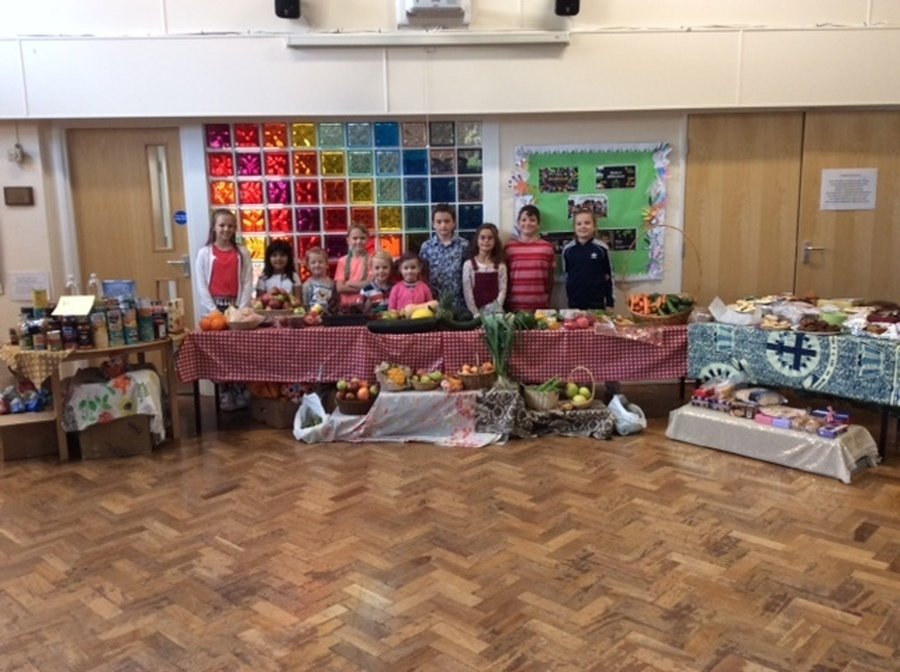 Results of our Parent Survey July 2018
All parents responding agree that St Amand's ensures that children are well-behaved (72% strongly agree)
Our three girls got through to the Big Science Final that was held at the Abbott Diabetes Care, Witney on 11 July. Their presentation was, 'What liquid reacts best when used for making bread?' Well done girls!
2018 Fun afternoon and evening
What glorious sunshine for our Beach Day. A fantastic £1246 was raised for the PTA funds, from which children will directly benefit.
Children had fun in the afternoon with their 'passports', bouncy castles and ice-creams. After school gates opened to parents, we all enjoyed a disco, BBQ, face painting and more fun with water! We had a visit from the Mayor of Wantage - Councillor Chris McCarthy. It was a great day. Many thanks to the PTA.
Year 6 Take Over Morning
We had a new headteacher for the morning, a PA, two new office administrators, new teachers and TAs. They planned lessons, answered the phone and led Celebration Assembly. They did a wonderful job and children behaved brilliantly. We will miss our year 6 children.
Year 6 leaver Mass at Douai Abbey June 2018
Our wonderful Year 6 who were part of a leavers Mass and picnic with eight Catholic schools from the Greater Reading Catholic Cluster
'Go Out'
Sporting competitions and events Summer 2018
Year 5 Mini Vinnies did a sponsored run around the school field. They raised over 100 pounds for the local St Vincent de Paul Society, who will use it for the benefit of the homeless in Didcot and surrounding area. Thank you to Melanie for organising the event.
We hosted a chess tournament with two other schools in the SPS.
It was very competitive and great fun. There were some very talented chess players.
New Life in term 5
Infant children saw lambs being born in the local farm today. Owls class had the responsible job of looking after ten newly hatched chicks in the last two weeks?
Lent 2018
Thank you for raising a whopping £700 for CAFOD this Lent. You raised £350 on the evening and the government doubled this amount. The Fish and Chip Supper was delicious and the quiz was won by a worthy team.
Children enjoyed a film and popcorn. Big thanks to our chef Andrew sous chef-Mrs Moss and Debbie.
Our wonderful Irish Dancers treated us to a delightful St Patrick's Day jig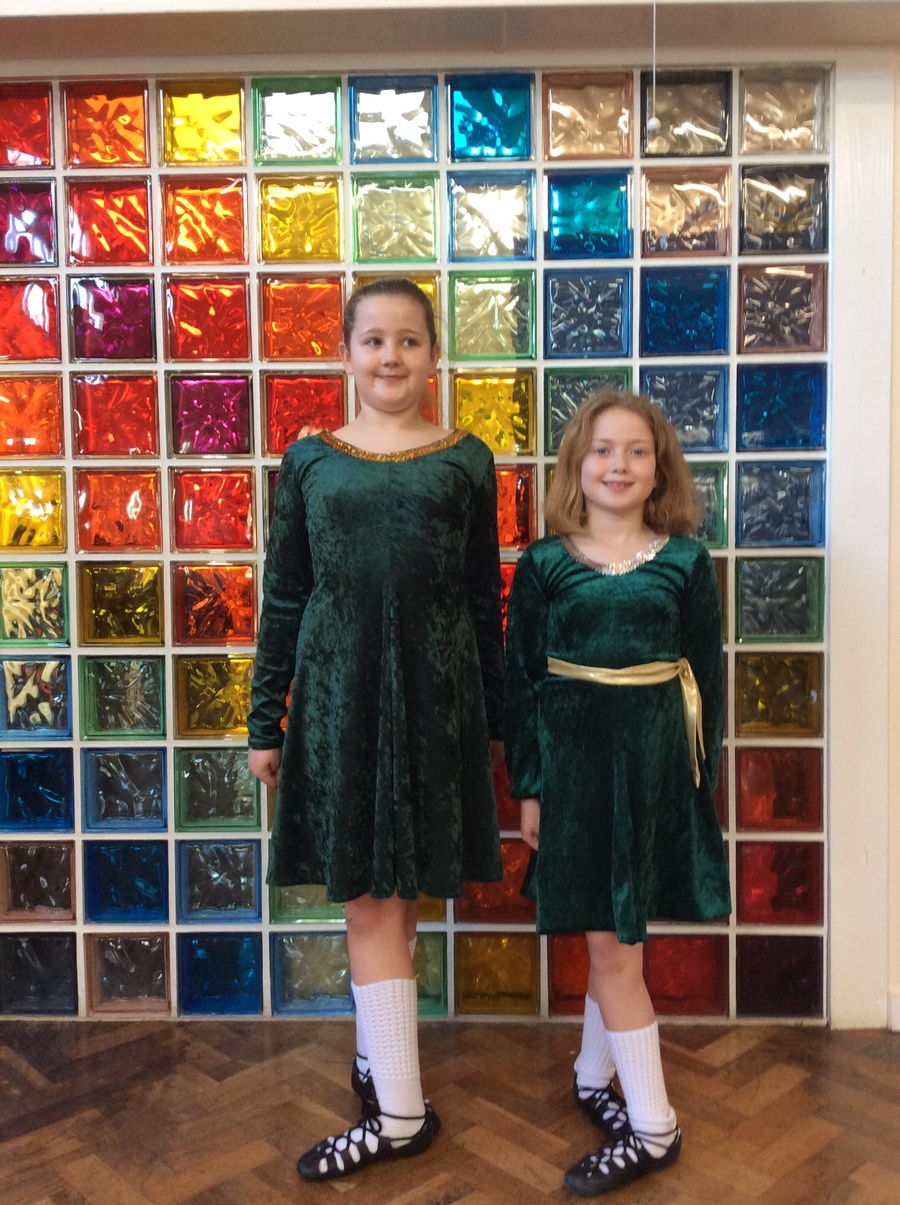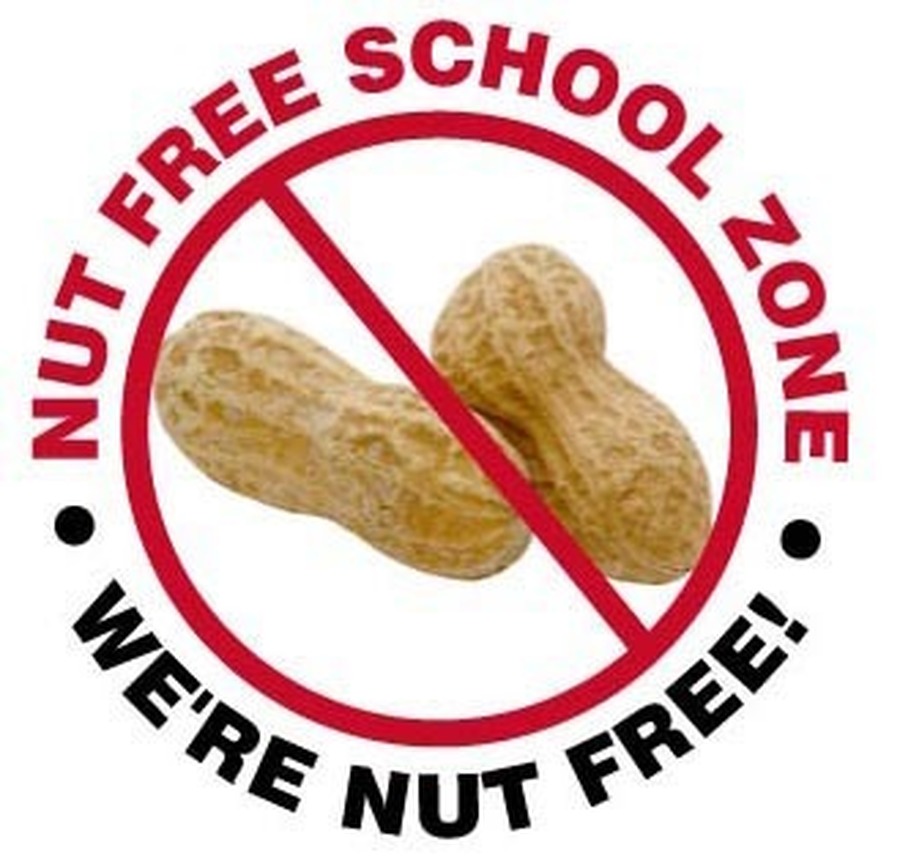 "St Amand's is an outstanding example of a Catholic school community where the spirit of the Gospel is lived out in all aspects of the school's life."
Read the full report
The KS2 summer performance 'We'll meet again' was AMAZING!
Our Caribbean Fun Day was great and every class enjoyed Samba and Sounds Rubbish workshops and a range of activities. It was a brilliant way to end the year.
Our children who made their First Holy Communion on 18 June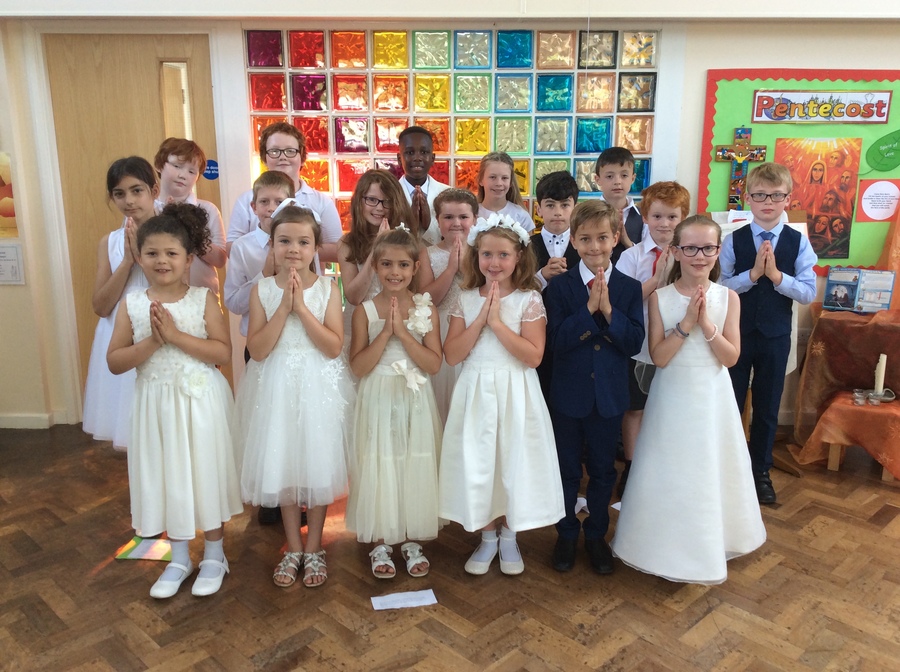 St Amand's has been judged by Ofsted as being a GOOD school with Outstanding Personal development, behaviour and safety.
'

The behaviour of pupils is outstanding. Attitudes to learning are excellent and in all classes there is a tangible air of excitement and enthusiasm that ripples from one child to another as they learn'. (Ofsted 2016)
Annual Schools Mass,
Sion Mission Team April 12-15 2016
We thank Andy, Violet, Julie and Mila, the Sion Mission Team, for a very special and moving four days of prayer, song, scripture, drama, art, puppet theatre, adoration, assemblies and Mass.

Latest School Events Events
Squirrels Class Collective Worship

19

Nov

2019

9:05 am - 9:20 am @ School Hall

Archery Club

19

Nov

2019

3:15 pm - 4:15 pm

Reading and tea/cake afternoon for children, grandparents, aunts and uncles

20

Nov

2019

2:00 pm - 3:00 pm

Computer Coding Club

20

Nov

2019

3:15 pm - 4:15 pm

Nasal Flu Vaccinations for R - Yr 6

21

Nov

2019

1:30 pm - 22 nov, 3:00 am